Smile test approved. Frames shouldn't rest on your cheeks when you smile big.
Shake your head. Frames should sit securely on your nose bridge.
Plant-based acetate made from cotton and wood pulp.
Fitted with premium, scratch-resistant lenses offering 100% UVA/UVB protection.
Journey of a frame takes over 5 months from start to finish.
Working with over 40 skilled artisans that mold, cut, and assemble each frame to perfection.
Customer Reviews
09 May 2020
Sadie U.
United States
Amazing!
This was the first pair of glasses without nose pads that I have been able to comfortably wear. Most often, glasses like these will sit on my cheeks and continually fog up, but these glasses sit perfectly on my nose and are extremely comfortable. They are also very cute, and I've already gotten compliments on them. It is amazing to finally have glasses that fit my facial structure. I will definitely be buying glasses from Covry again!
14 Apr 2020
Megan D.
United States
PERFECT
I own a few pairs of Covry sunwear but this was my first blue light purchase. The quality of the frames is outstanding and will last me years. Super worth it. The elevated-fit makes sure that the bottom of the frame doesn't touch my cheekbones, making them comfortable to wear all day. In this new world of looking at screens all day, these glasses are a MUST!
I'm so in love with my glasses! These are lightweight, comfortable and well made. Acetate frames that don't have nose pads were always a gamble for me. I wanted the frame styles so bad but they never fit me, so I would just put up with them sitting on my cheeks. These fit perfectly with no major adjustments. The edge of the frames and arms are also slightly translucent so they aren't a stark, solid black frame. The silver accents are subtle and I like that there isn't a big, obvious logo on them like other brands. I ordered these and the Anser frames without trying them on and was blown away by how well they fit straight out of the box. Quality, fit and style with zero compromises. Order COVRY with confidence. You won't be disappointed!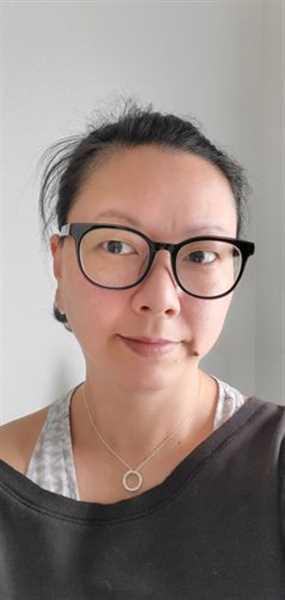 Wow. I am so impressed by these glasses! Thankful to Covry for covering down on this niche. I have never had a pair of glasses that don't slide down my nose or hit my cheekbones, until now! They fit great, are comfortable, and very flattering to my face structure. The mocha sabik has a unique faded edge that I especially love. I want to order more frames! I hope they come out with some more feminine colors in the Pollux, like maybe a champagne, rose, or gradient.
04 Dec 2019
Nhu Thai Thi N.
Thank you for the great customer service. I love my new glasses!