Sabik Black
Black
Frame: Black
PRODUCT FEATURES:
Lightweight, handcrafted cellulose acetate Elevated Fit® frame
Vegan leather hard case and lens cleaning cloth included
$ 105.00
Recommended Face Shapes:
Details:
Soft, round and effortlessly versatile. With subtle lamination around the entire frame, what makes the Sabik truly unique is all in the details.
Face to Frame Ratio:
Measurements:
Customer Reviews
I'm so in love with my glasses! These are lightweight, comfortable and well made. Acetate frames that don't have nose pads were always a gamble for me. I wanted the frame styles so bad but they never fit me, so I would just put up with them sitting on my cheeks. These fit perfectly with no major adjustments. The edge of the frames and arms are also slightly translucent so they aren't a stark, solid black frame. The silver accents are subtle and I like that there isn't a big, obvious logo on them like other brands. I ordered these and the Anser frames without trying them on and was blown away by how well they fit straight out of the box. Quality, fit and style with zero compromises. Order COVRY with confidence. You won't be disappointed!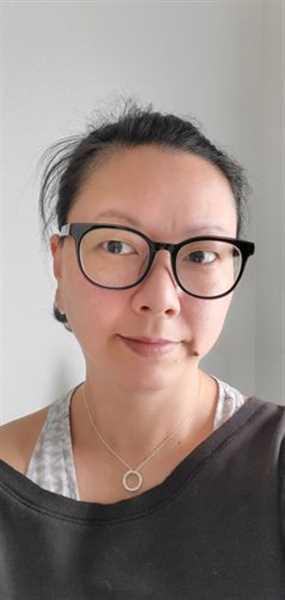 Wow. I am so impressed by these glasses! Thankful to Covry for covering down on this niche. I have never had a pair of glasses that don't slide down my nose or hit my cheekbones, until now! They fit great, are comfortable, and very flattering to my face structure. The mocha sabik has a unique faded edge that I especially love. I want to order more frames! I hope they come out with some more feminine colors in the Pollux, like maybe a champagne, rose, or gradient.
04 Dec 2019
Nhu Thai Thi N.
Thank you for the great customer service. I love my new glasses!
04 Dec 2019
Nhu Thai Thi N.
Great customer service. I love my new glasses. Thank you!
These are the best glasses! The fit is perfect - no more sliding down my nose, moving when I smile, resting against my face or brushing up against my eyelashes. Love the style and quality.